UNLIMITED CREATIVITY
IN HANDSOME PERFUMERY

UNLIMITED CREATIVITY
IN HANDSOME PERFUMERY
Let customers speak for us
1. Build a 'base' of fragrances in your collection, already be an enthusiast

2. Enhance your collection with our affordable niche perfumery

3. Sample and acquire our five releases to own a well rounded collection

4. Stand out in any crowd with attractive natural perfumery, containing creative twists
ATRIUM MISSION : HELP MEN FEEL MORE CONFIDENT THROUGH STAND-OUT PERFUMERY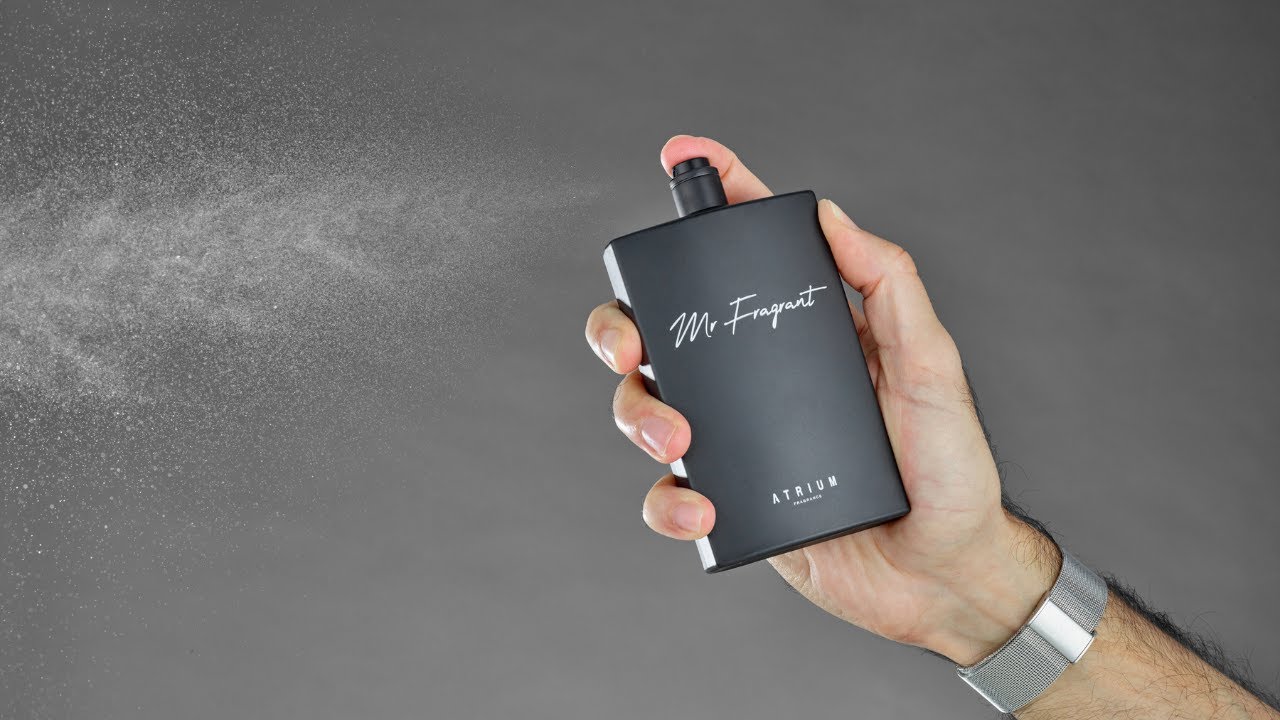 Are you tired of fragrances that all smell the same as each other?
Are you tired of fragrances that never last long enough?
Are you tired of having to pay a small fortune to get high end perfume?
Hi There.
My name is Omar, founder of Atrium Fragrance, a UK doctor who, in his spare time, started reviewing men's fragrances in early 2020 at the start of the pandemic.
As you may know, there's an entire community of aficionados obsessed with the topic of perfume on the internet.

My personal obsession started with smelling fragrances while passing by Airport 'duty frees' as a young teenager.
I did not expect myself to become fascinated with the variety of scents that perfumery could create...(I was just passing time until my flight, as anyone does!)
Perfume is an art that chooses you rather than the other way round, if you love it you're hooked.
Some of us are more fascinated by scents than others, and other people will often not understand (which is fine)!

After reviewing hundreds of fragrances over the years on School of Scent (that's the name of our review channel), you start to see patterns in what makes a fragrance truly great.
The pandemic showed the power of online commerce and how us 'regular people' can make a difference in an industry, when there is enough passion.
I suggested to our online community that we create our own brand!
After a nail biting campaign that struggled in the early stages, Atrium Fragrance was officially community backed on Kickstarter on April 24th 2022!

"I love that [Mr Fragrant] smells unique, projects well, and is office-friendly."
- John C, USA
"I am incredibly impressed by the quality, versatility and uniqueness of Mr Fragrant."
- Aubrey S, UK

"You guys have created a magic potion with your everyday fragrance!"
- Sash A, UK
So why would a fragrance reviewer want to start their own brand?

I wanted to contribute to the industry with great fragrances by first of all going against bad fragrances.
Have you ever bought a fragrance and felt like they gave you a headache? Great perfumery shouldn't do that.
Have you ever spent your hard earned money on a scent you enjoyed, for it to disappear after a few hours? Great perfumery shouldn't do that either.

If you have spent a significant time with fragrances, you know there are two major categories in the industry. 'Designer' fragrances and 'niche' fragrances.
Designer fragrances are associated with big names like D&G and Tom Ford, where fragrances are carried out as section of their fashion brand and isn't their sole focus.
Generally designer brands will make scents that are more 'safe' and affordable.
Niche fragrances refer primarily to brands that only produce fragrance as their business model. It is their primary focus. Their releases will tend to be more expensive, experimental and longer lasting.

Atrium Fragrance is a niche brand. Creativity is our Modus Operandi. This means that we are focused on bringing new and interesting ideas to life!
We focus on natural ingredients in each perfume and use a much higher perfume concentration than the vast majority of perfumes on the market.
As you see in the picture above, we are aiming to create five fragrances for different functions in one's life.
The above way of operating leads to fragrances that smell opulent (as opposed to inducing headaches), are unique and are long lasting.

Trying to aim for the top quality of perfumery usually leads to fragrances that cost hundreds of pounds. Think Creed or Xerjoff for example.
Being an e-commerce exclusive brand allows us to keep our overhead low, allowing us to offer this quality at a price below £100.
This is the kind of brand I felt that was needed, one that matches an experimental approach with attractiveness, longevity and affordability.
And, you rarely see fragrances displayed or designed for specific functions, although we believe this should be the case!
Mr Fragrant is our first release, for those looking for a 'versatile' fragrance.
This is your daily scent for when you want something that works in any scenario. Fresh, clean and mature, Mr Fragrant is the reliable foundation to your collection.

Top Notes
Giving a sharp freshness.

Heart Notes
Making this undeniably masculine.

Base Notes
Sweet. Sexy. Clean
Made by English Master Perfumer, John Stephen (who has made perfumes for the royal family), you can try Mr Fragrant first as a sample or purchase as a full bottle.
Please note, Mr Fragrant is a limited edition release and is nearly sold out. Our next release, Mr Romantic, is set to launch in May 2023.
I hope we have been able to tell you more about the brand and our vision! If you have any questions about Atrium Fragrance, feel free to send us an email!
See you on the other side :)
- Omar Mansour, Founder