Regular price
$116.00 USD
Regular price
Sale price
$116.00 USD
Unit price
per
Sale
Sold out
PERMANENTLY SOLD OUT IN THE UK 🇬🇧 AND CANADA 🇨🇦  
Are you a mature gentleman looking for the perfect, versatile signature? Mr Fragrant is step one to building the ultimate collection. Masculine. Clean. Sophisticated. Say hello to your Every Day scent. 
Express delivery  
Limited edition, one batch release
Designed for any season

Designed for any occasion 
Long lasting 25% Eau de Parfum (bordering on extrait de parfum!)
Packed with natural ingredients, giving a rich intensity
No hidden custom or duty fees
Shipping Information

Fastest delivery option utilised with all orders – please note that speed of delivery will depend on your location and when you place your order. Please allow up to 5 business days for delivery.

We currently provide shipping to the United Kingdom, United States, Canada and Australia.
Returns Information

Spray sample available to purchase to test before buying the 100ml product. We do not accept returns of the sample product. We are happy to provide a refund or replacement if the item is faulty or damaged.

For safety & hygiene reasons, returns
and a 100% refund will only be possible of the 100ml product if its' cellophane wrapping is sealed and unopened.

The eligible return period is 30 days from the time of purchase.

Email contact@atriumfragrance.com for a smooth and easy return process.
Share
View full details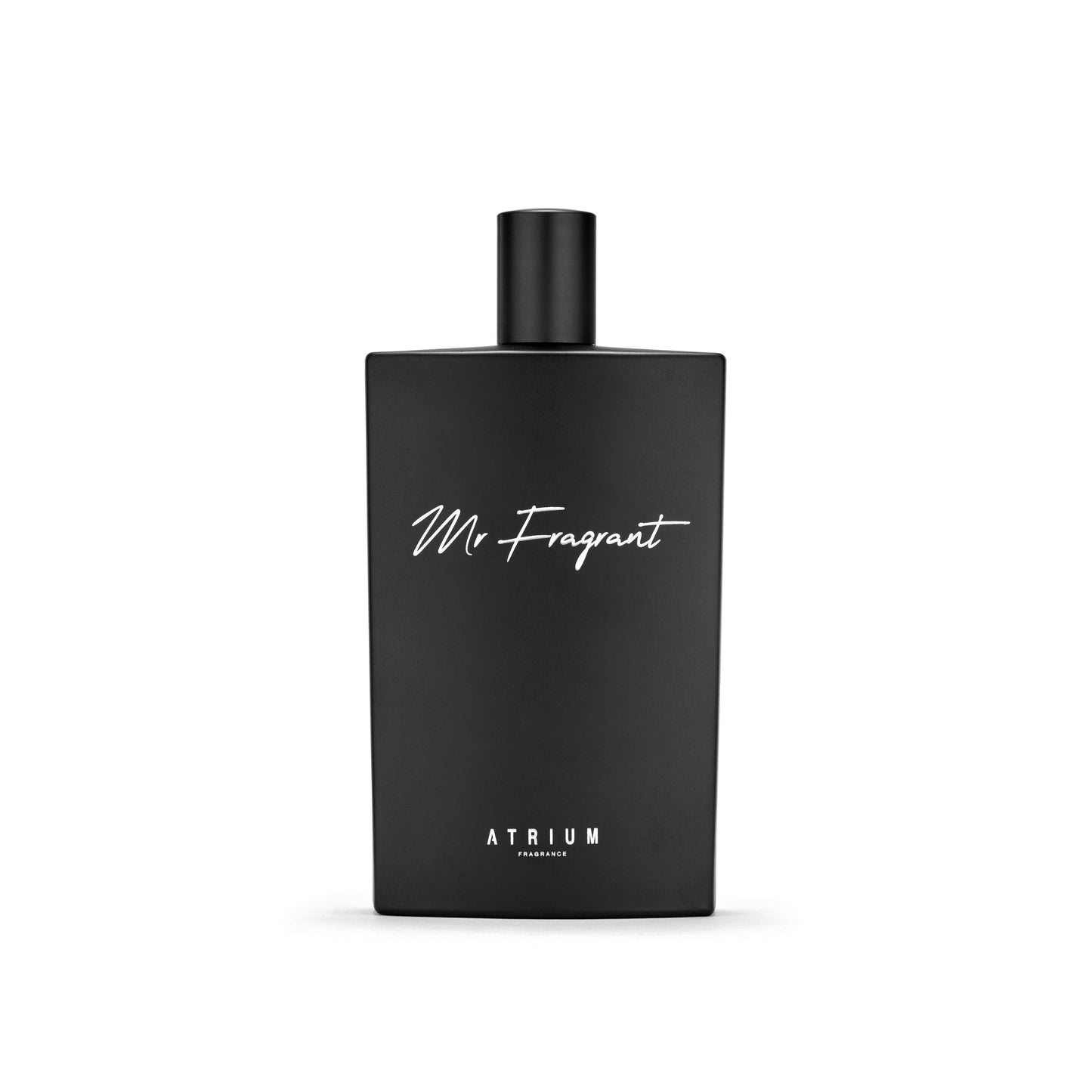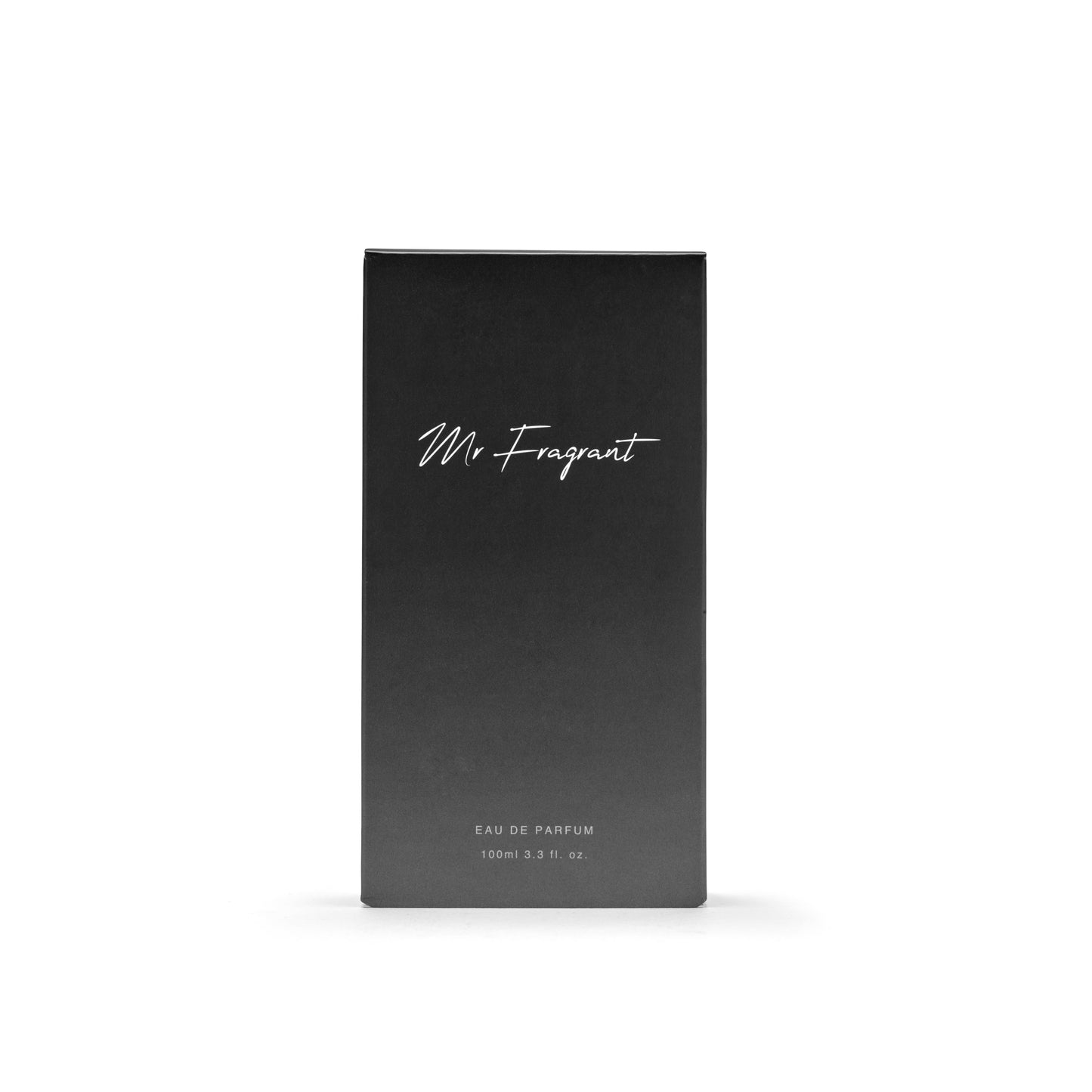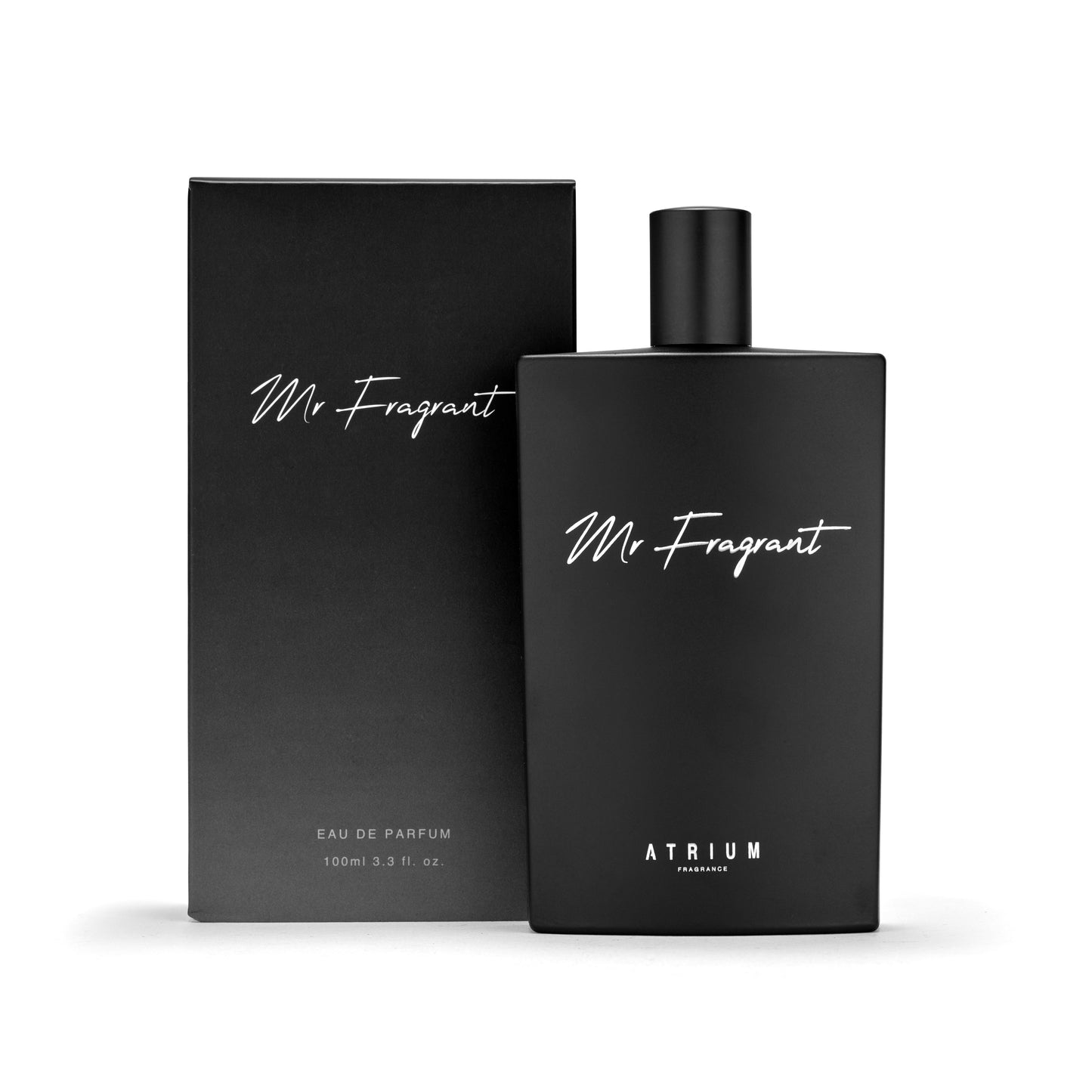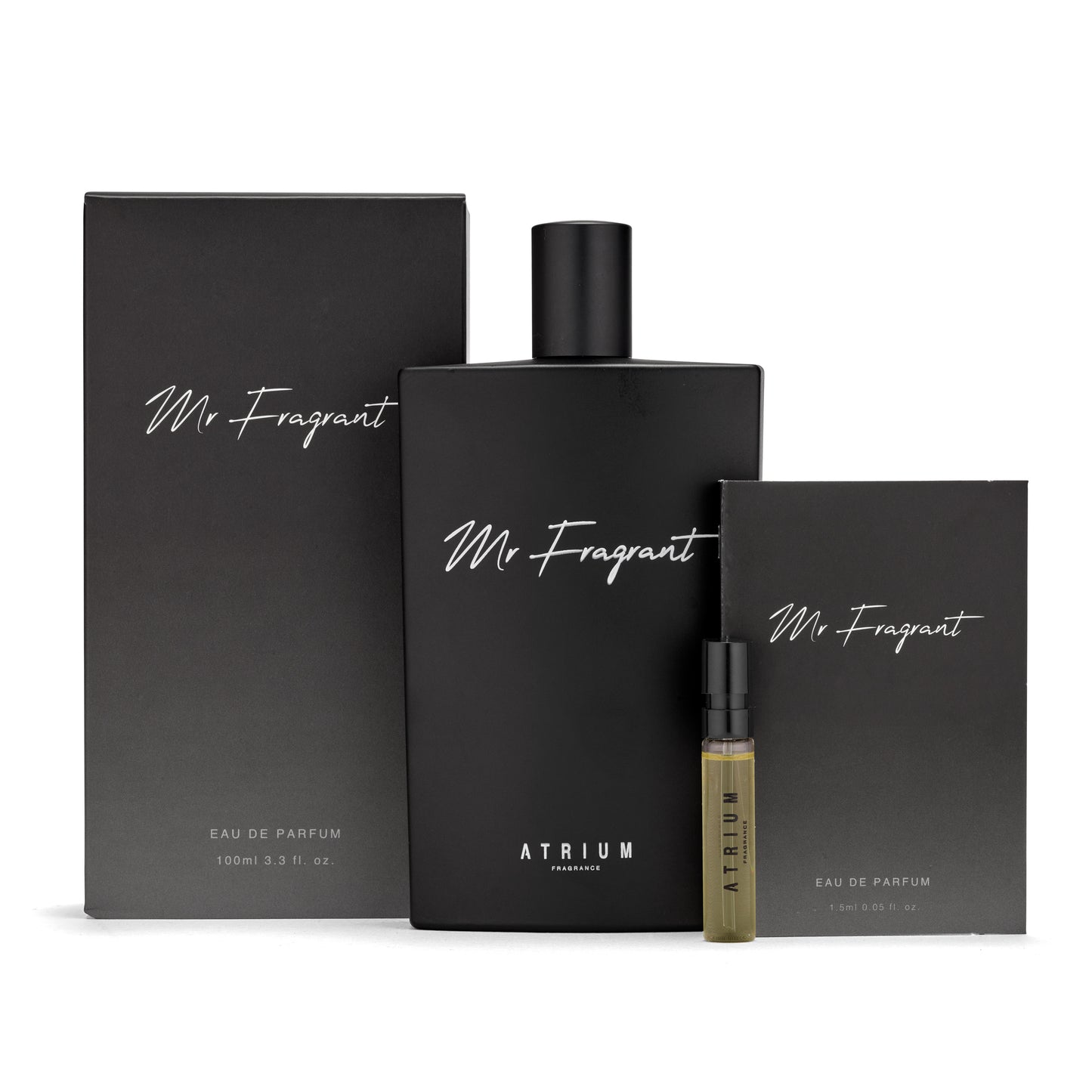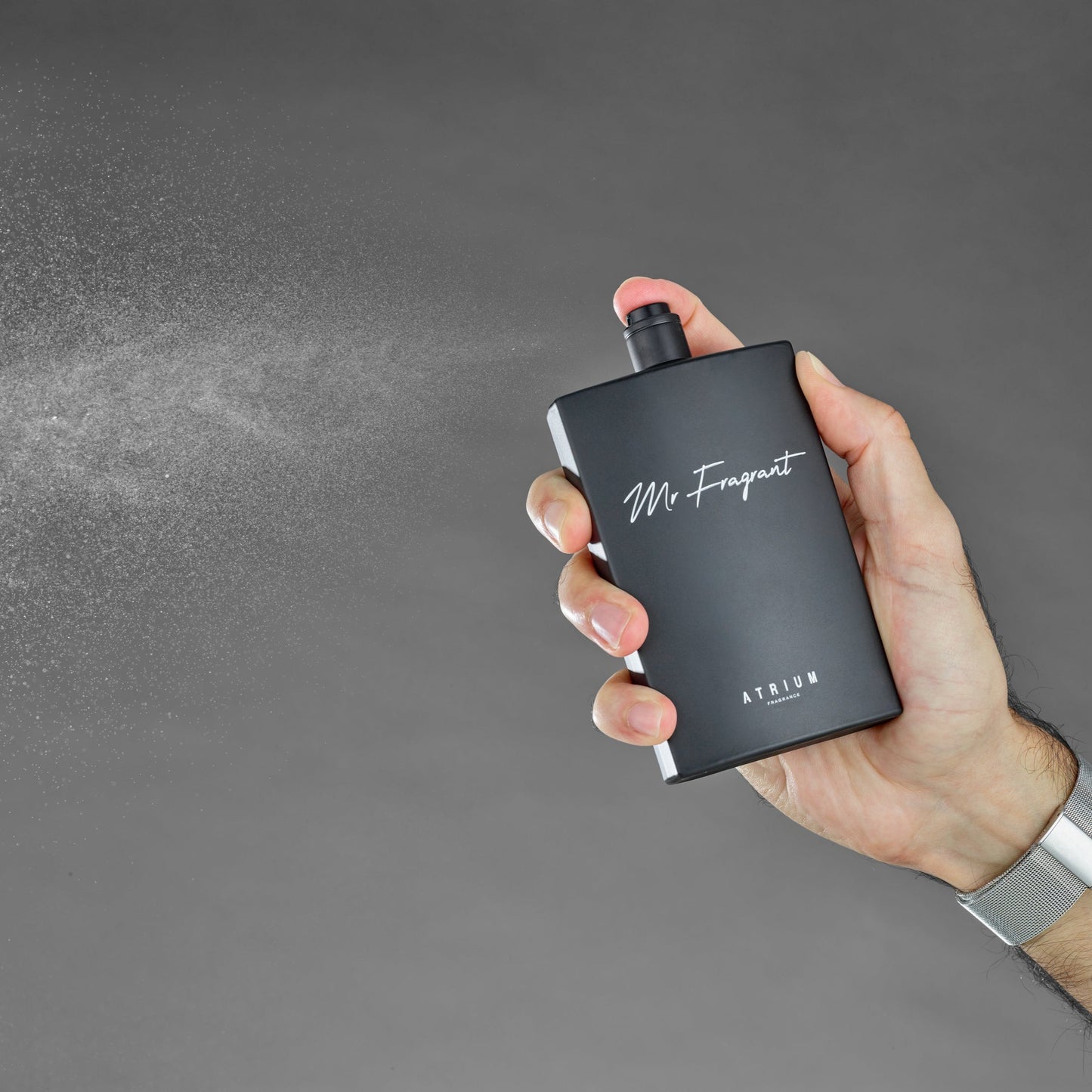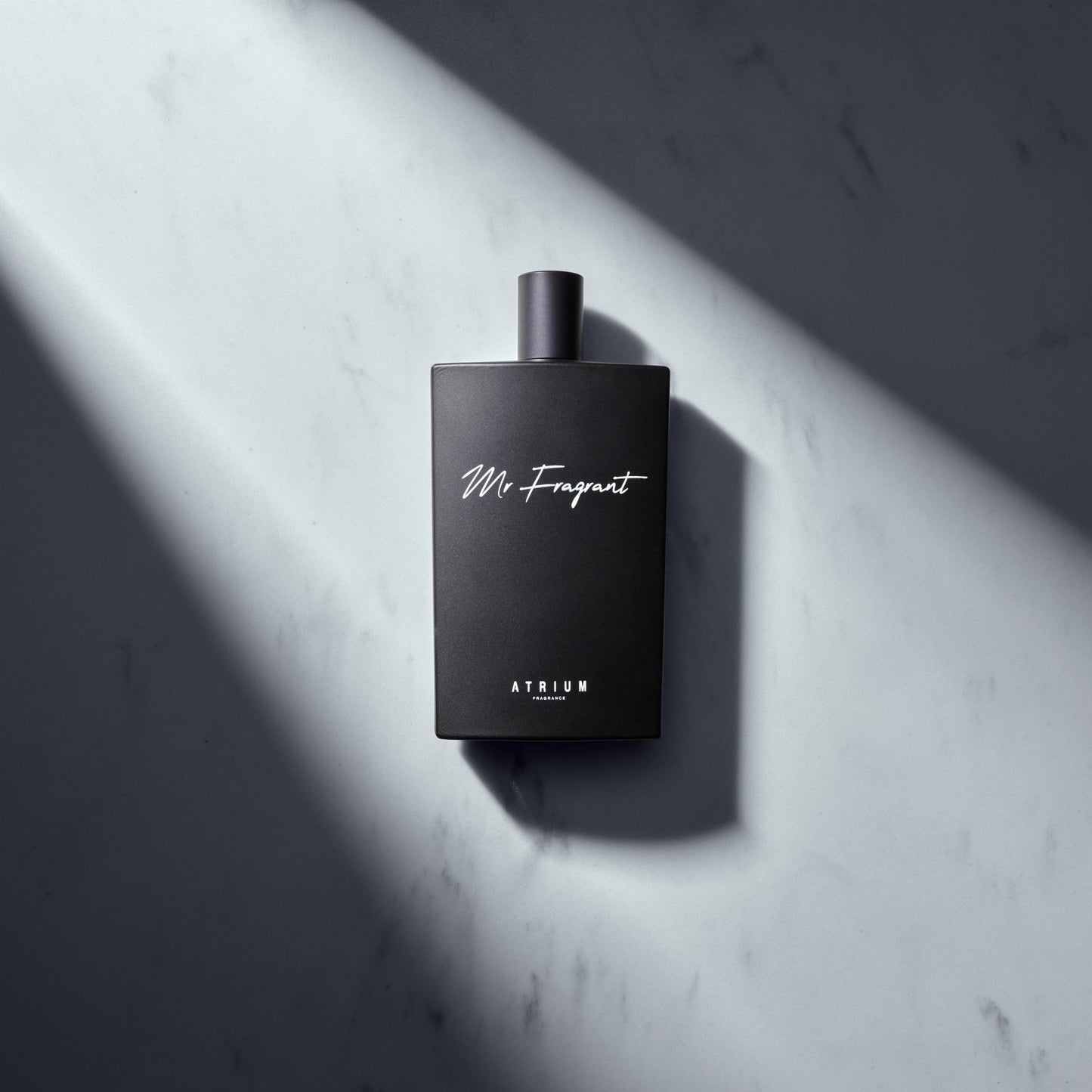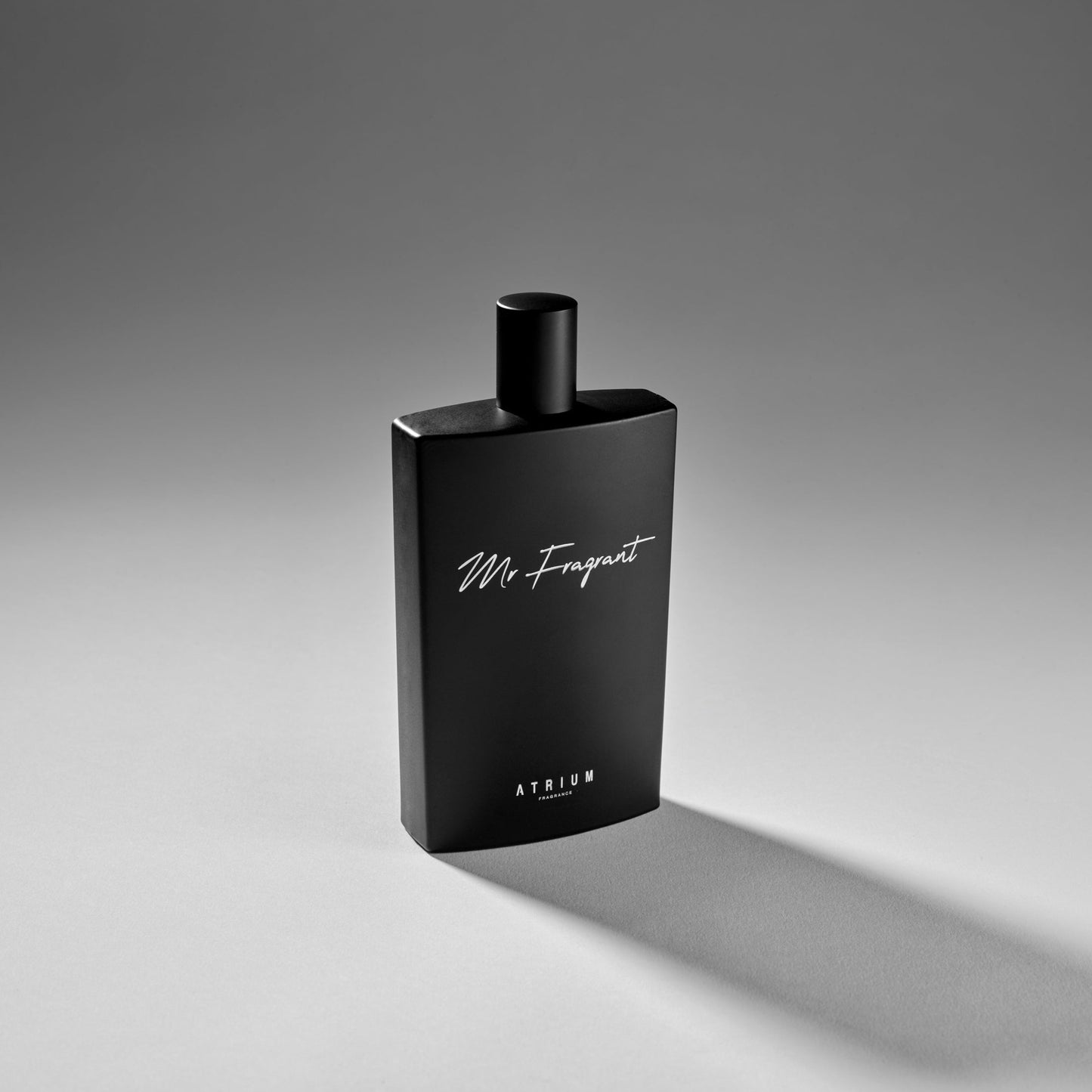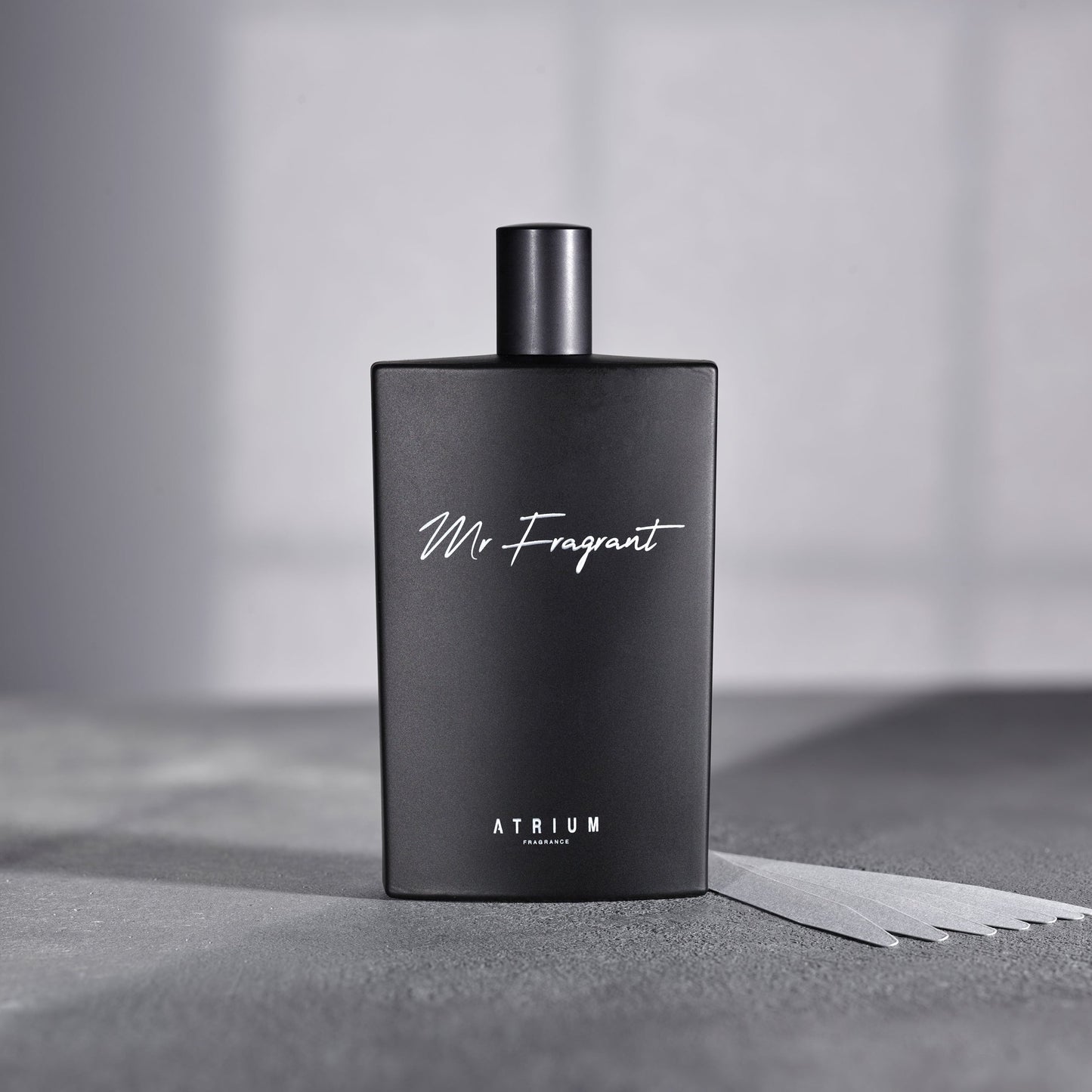 Note Breakdown
Top Notes

Giving a sharp freshness.

Heart Notes

Making this undeniably masculine.
Awesome blind fragrance
I've worn this every other day for all occasions. In Memphis TN, the weather has been hectic. One day it's 85. The next day it's 35. I've received nothing but compliments and good reviews about it. Would recommend as a blind buy.
Deliciously good
Long lasting
Great sillage
Makes me moist when I wear !
A Sophisticated Daily Essential for Men
I recently had the pleasure of trying out a new men's fragrance, and I must say, I'm thoroughly impressed. The scent is undeniably captivating, with a balance of sophistication and versatility that makes it an excellent choice for daily wear. It's the kind of fragrance that could easily become a signature scent for any modern gentleman.
What struck me the most about this fragrance is its remarkable blend of notes. The scent opens with a confident burst that immediately grabs your attention, setting the tone for a refined experience. As the day progresses, the fragrance settles into its heart notes, revealing a harmonious mixture that exudes a sense of maturity and class.
One aspect I truly appreciate is the masculine leaning of this fragrance. In an era where many men's perfumes have taken a turn towards excessive sweetness, this fragrance stands out by embracing a more traditional and mature aroma. It's a refreshing departure from the norm and showcases the art of perfumery in its truest form.
Furthermore, what I find exceptional is its versatility. This fragrance seamlessly transitions from a professional office setting to casual outings without missing a beat. It's a fragrance that doesn't just complement your outfit; it enhances your entire presence, leaving a lasting impression on those around you.
In conclusion, this men's fragrance is a gem that strikes the perfect balance between sophistication and daily wearability. Its distinct aroma leans masculine, offering a much-needed departure from overly sweet trends in modern perfumery. If you're in search of a fragrance that embodies elegance while remaining suitable for everyday use, this one deserves a place in your collection. It's not just a scent; it's an expression of refined masculinity.
Zesty lavender long lasting vetiver
Love it all the way, very masculine very satisfying if you like vetiver. I find Mr. Fragrant a great vitiver perfume that lasts for long with zesty oils, thx for the strong orange evolving over the lavender. I think the ambergris and musk helps on performance without stealing the show, which is good in my opinion. But if you don't like lavender or vetiver then this one might be challenging for you. Very masculine too.
A brilliant Fragrance
I tried a sample and I was more than impressed, this is on my wishlist and I'll be getting a full bottle soon. This is for anyone in their late 20s and up. 9/10, great fragrance Omar and I'm also a subscriber to your YouTube channel. Keep up the great work 💯